Discover the Ultimate Solution for Hearing Loss with TV Wireless Headphones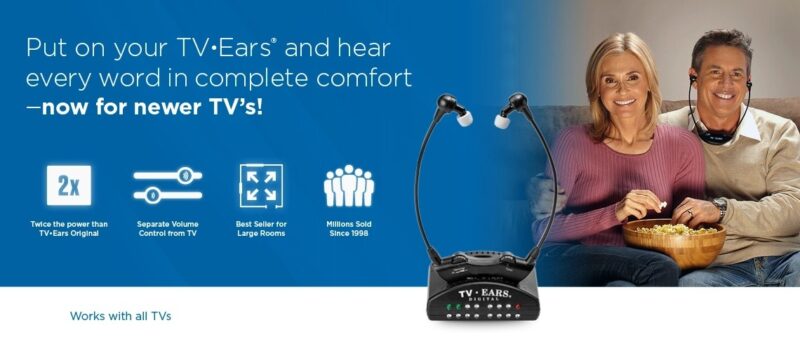 In today's fast-paced world, unwinding with your favorite TV shows and movies can be a real luxury. But what happens when hearing loss becomes a barrier to enjoying your entertainment? Fear not, as we delve into the world of TV wireless headphones, the groundbreaking technology that's transforming the way individuals with hearing difficulties experience television.
The Power of TV Wireless Headphones
Hearing loss should never stand in the way of your enjoyment of TV. TV wireless headphones are designed to provide crystal clear sound directly to your ears, eliminating the need to turn up the TV volume to uncomfortable levels. Let's dive into why these innovative devices are becoming the go-to solution for individuals dealing with hearing loss.
Personalized Sound Enhancement
TV wireless headphones are engineered to deliver audio tailored to your preferences. With the ability to control the volume independently, you can enjoy your TV programs at the perfect level for you without disturbing others in your household.
Clarity Beyond Compare
One of the key advantages of TV wireless headphones is their ability to provide unparalleled audio clarity. Every word, every sound effect, and every note comes through with exceptional precision, ensuring that you don't miss a moment of the action.
Wireless Freedom
Say goodbye to being tethered to your TV. TV wireless headphones offer the freedom to move around without missing a beat. Whether you're grabbing a snack or stretching your legs during a commercial break, you can stay connected to your favorite content.
Comfortable Design
Designed for extended wear, these headphones are lightweight and comfortable. You can enjoy hours of TV without any discomfort, making them perfect for binge-watching sessions.
Compatibility
TV wireless headphones are compatible with most TVs and are easy to set up. You don't need to be a tech expert to start enjoying better audio immediately.
Explore TV Ears' TV Wireless Headphones Collection
At TV Ears, we understand the importance of clear and comfortable audio for those with hearing loss. Our TV wireless headphones are designed to provide the ultimate TV-watching experience. Explore our wide range of options to find the perfect fit for you:
TV Ears Blog Stories You Don't Want to Miss
Stay up to date with the latest insights and tips from TV Ears experts. Check out these previous blog stories that can enhance your TV-watching experience:
Don't miss out on valuable information that can improve your TV experience. Subscribe to our newsletter to receive updates and exclusive offers directly in your inbox.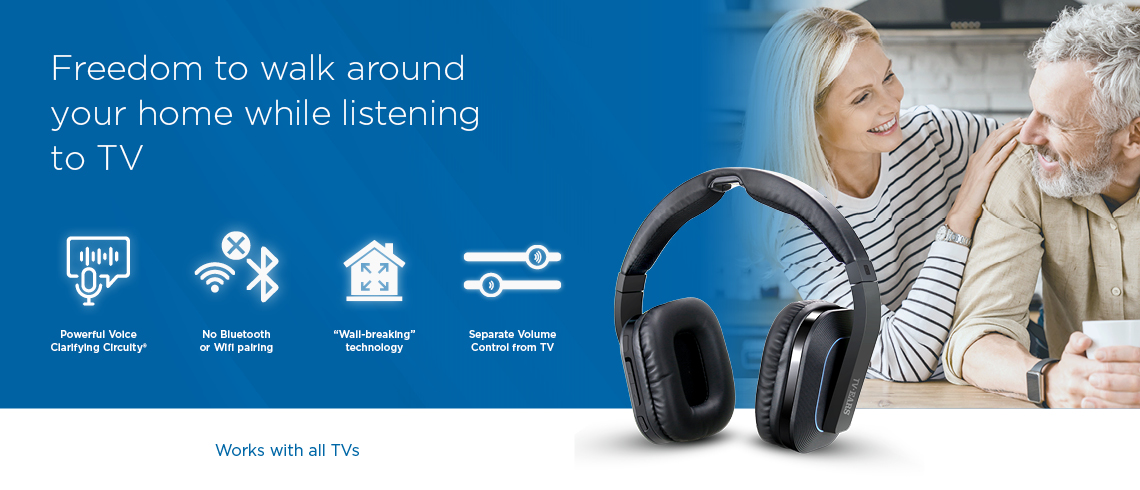 Explore TV Ears Systems
TV wireless headphones are a game changer for those dealing with hearing loss, providing a solution that ensures everyone can enjoy TV to the fullest. If you're ready to elevate your TV-watching experience and overcome hearing challenges, explore TV Ears' systems today. We are the leading solution for restoring TV enjoyment while dealing with hearing loss.
Upgrade your TV experience with TV wireless headphones from TV Ears and rediscover the joy of television. Don't let hearing difficulties hold you back – take the first step toward a better TV experience by exploring our range of TV wireless headphones today.