& hear TV with unmatched clarity
 "Now my husband can have the volume as loud as he needs… and I can have the TV at my hearing level. TV•Ears® are so comfortable that Jack forgets he has them on!  He can once again hear and understand the dialog."

— Darlene and Jack B., CA
Helping People Hear Since 1998 !
& hear TV with unmatched clarity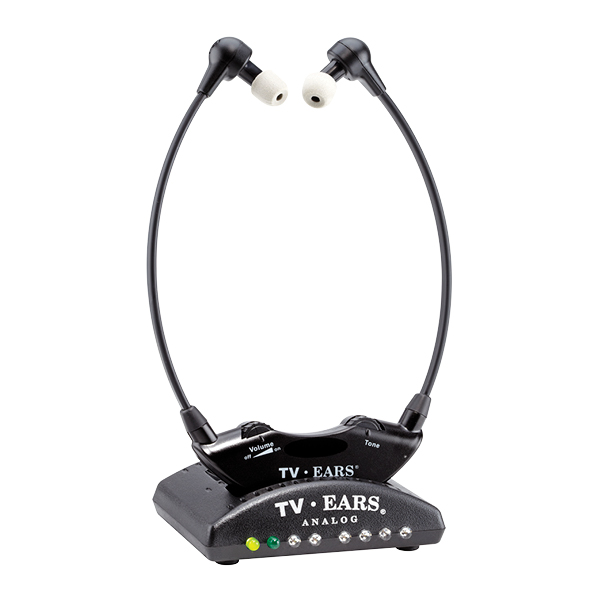 Why more people trust #1 selling TV•Ears®
Doctor Recommended Since 1998
Powerful Voice Clarifying Audio™
Over 2 Million Satisfied Customers
FREE 5 Year Limited Warranty
FREE Unlimited US Technical Support
The
clearest

and

most powerful

TV listening systems & hearing aids on the market
Doctor recommended TV•Ears® has helped millions of people with hearing loss enjoy their favorite television shows and movies without disturbing others.
The Voice Clarifying Circuitry® reduces background noise and clarifies hard to hear television dialog making even whispers and accents understandable.
Max 120db of Volume makes TV•Ears® the most powerful television listening system in the market.
Listen in private or with family by setting the television's volume to mute or a comfortable level while you listen to the same television at the volume and tone you set on the headset.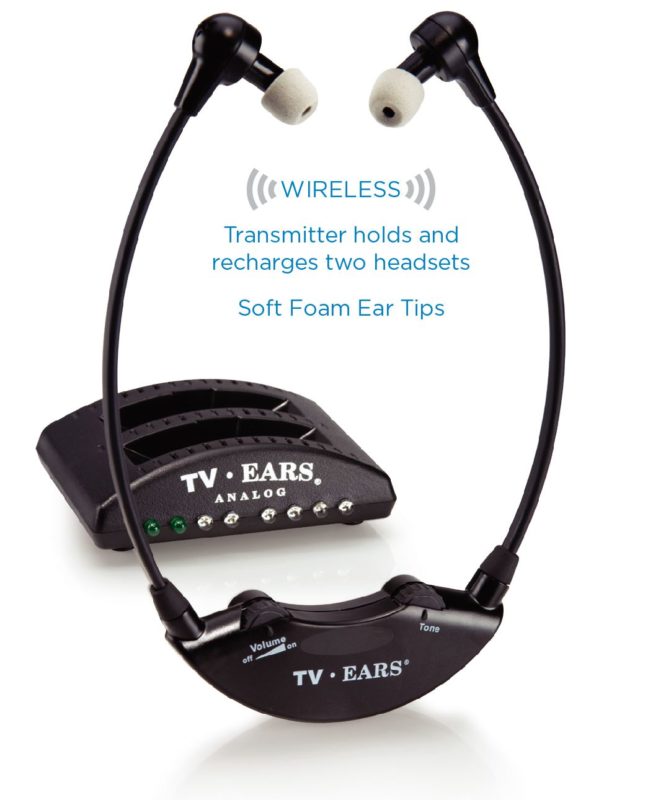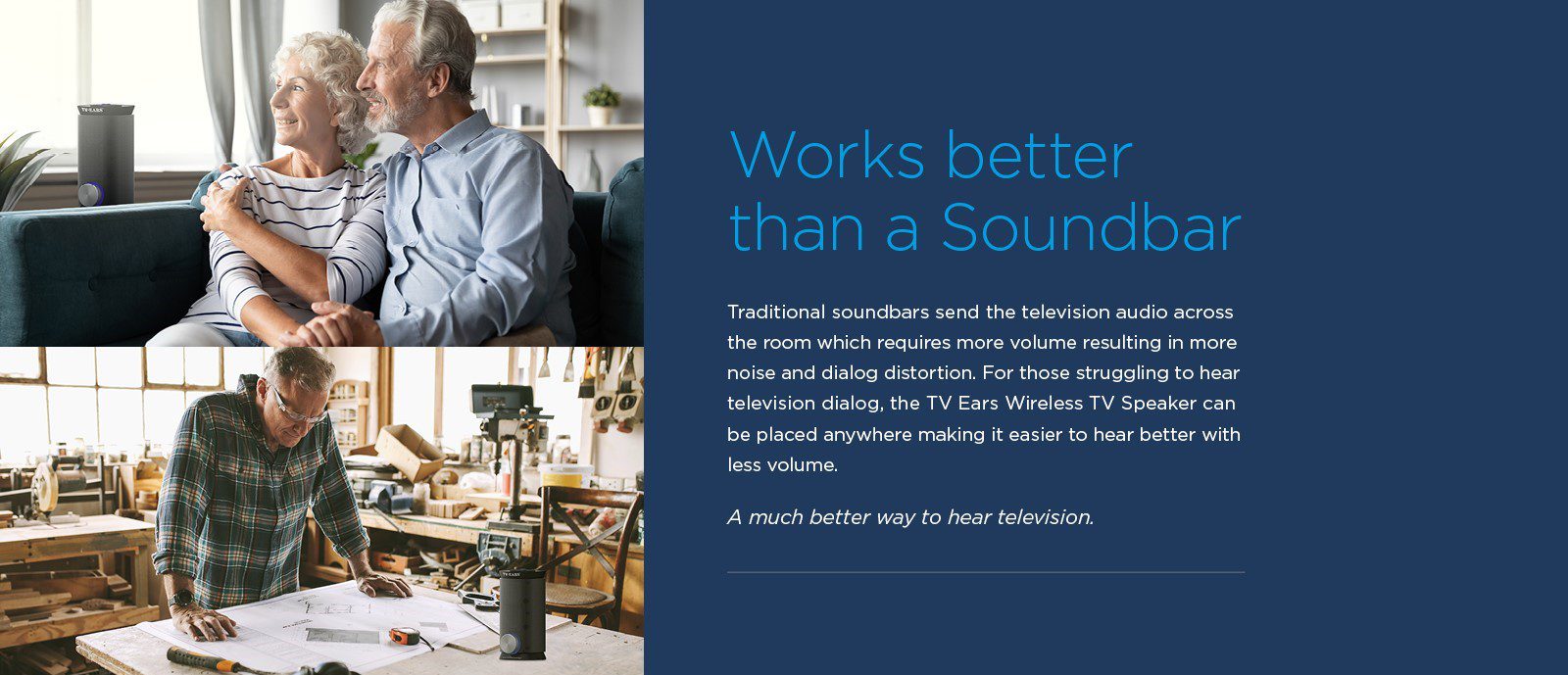 The TV Ears Wireless Speaker is easy to setup and use. A single large dial turns the power on and off, and the volume up and down. The large on/off "mute" button is ideal for muting commercials. Two toggle buttons allow you to select either voice Clarifying or Theater Sound profiles. Two USB ports are available for charging cellphones, iPads, or the option TV Ears 5.8 Digital Headset
Available Now. While Supplies Last!
Here's what our customers are saying...
"My wife and I have used TV•Ears® almost daily for the past two years and find them an invaluable help in our enjoyment of television — we would not be without them. As a retired Otologist, I heartily recommend TV•Ears®to people with normal hearing as well as those with hearing loss."
— Robert Forbes, M.D., California
"Delighted, very happy that my husband can watch whatever he wants as loud as he wants & that does not hurt my ears. He does not have to have the TV up loud & when I do watch TV with him, it is at a normal hearing level. I love your product!"
— Barry & Shirley W.
Choose the Right Hearing Aid for You!
Voice Clarifying Hearing Aid® – Comparable to a $600 hearing aid!
I want a very good hearing aid to wear whenever I leave the house or have guests over.
People tell me to turn down the TV volume

I find telephone conversation difficult to understand in a loud environment

I have trouble understanding one on one conversations in a noisy environment
Retail Price
Starting at

$

299.95

$

269.96
Need Assistance?
Call us Mon-Fri 6 AM – 6 PM PST

Toll-Free: 1-888-883-3277