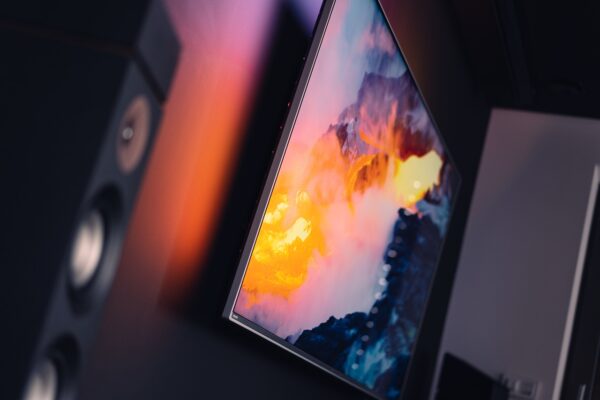 Unlock the True Potential of Your TV Audio with TV Ears' Audiologist-Designed Voice Clarifying Technology
Are you tired of straining to hear your favorite shows, relying solely on your TV speakers to deliver the audio experience you deserve? While investing in better TV speakers might seem like a logical solution, let us unveil the secret to enhancing TV audio that goes far beyond just speakers. Enter TV Ears, the revolutionary audio technology designed to cater specifically to individuals with hearing difficulties, making every word crystal clear and ensuring you never miss a beat.
Introducing TV Ears: The Ultimate Game Changer
It's time to debunk the common misconception that purchasing high-quality TV speakers will magically improve your hearing experience. While exceptional speakers undoubtedly enrich the audio quality, they fail to address the primary concern of individuals struggling with hearing difficulties—clarity. This is where TV Ears swoops in to save the day!
Experience Unparalleled Clarity with Audiologist-Designed Technology
TV Ears is not your average audio enhancement system. It is meticulously engineered with the expertise of audiologists who understand the unique challenges faced by people with hearing impairments. The groundbreaking Voice Clarifying technology incorporated into TV Ears fine-tunes the audio frequencies, emphasizing dialogue and minimizing background noise, resulting in an audio experience that is tailored to your specific needs.
Tailor-Made Solutions for Hearing Difficulties
When it comes to addressing hearing difficulties, one size does not fit all. TV Ears offers a range of customizable solutions that adapt to your unique hearing profile. Whether you struggle with mild to moderate hearing loss or simply want to enhance your TV audio, TV Ears has you covered. With features like adjustable volume, tone control, and personalized settings, you can fine-tune your audio experience to perfection.
Wireless Freedom and Versatility
Bid farewell to the limitations of traditional TV speakers and embrace the freedom of TV Ears' wireless technology. With TV Ears, you can enjoy your favorite shows from anywhere in the room, without compromising on audio clarity. The wireless connectivity eliminates the hassle of being physically tied to your TV, allowing you to move around and experience unparalleled audio immersion.
Easy Setup and User-Friendly Design
TV Ears believes that technological innovation should never be a source of frustration. Setting up your TV Ears system is as easy as a breeze, ensuring you can start enjoying enhanced audio in no time. With a user-friendly design and intuitive controls, TV Ears ensures that individuals of all ages can effortlessly navigate and personalize their audio settings.
Unlock the Full Potential of Your TV Audio with TV Ears
While TV speakers may offer a temporary fix, TV Ears revolutionizes the way you experience television audio. With its audiologist-designed Voice Clarifying technology, customizable solutions, wireless freedom, and user-friendly design, TV Ears is the ultimate game changer for individuals with hearing difficulties.
Upgrade your TV experience beyond the ordinary and immerse yourself in audio clarity that surpasses the limitations of traditional TV speakers. Don't settle for muffled conversations or missed punchlines—discover the power of TV Ears and embark on a journey where every word is vividly heard.
Don't delay, take the leap today and embrace the future of TV audio with TV Ears!
Remember, TV speakers may be great, but TV Ears is the true solution that will transform your TV experience!
---
If you are struggling with hearing your favorite program, TV Ears has several top-rated, audiologist-designed systems that can help, find more at tvears.com.

Looking for more? Check out the recent stories on the TV Ears blog: