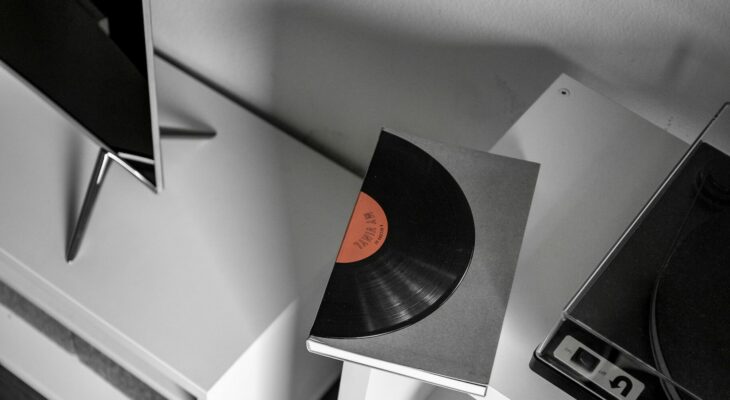 Discover How the Right Speaker for TV Can Transform Your Home Entertainment
Are you tired of straining to hear your favorite TV shows and movies? Are you looking for ways to elevate your home entertainment experience to a whole new level? Look no further because in this blog post, we'll explore the world of speakers for TV and how they can make a significant difference in your audio experience.
Why a Speaker for TV Matters
When it comes to watching TV, having crystal-clear audio is just as important as having a high-quality visual experience. Many TVs come equipped with built-in speakers, but they often fall short in delivering the immersive sound quality you desire. This is where investing in a dedicated speaker for TV can truly transform your entertainment setup.
What is a Speaker for TV?
A speaker for TV, also known as a soundbar, is a specialized audio device designed to enhance the sound quality of your television. These sleek, compact devices can be placed in front of or mounted below your TV and are designed to deliver powerful, clear, and dynamic sound. Whether you're watching action-packed movies, gripping sports events, or your favorite TV shows, a good speaker for TV can make you feel like you're right in the middle of the action.
Key Benefits of Using a Speaker for TV
Improved Sound Quality: A high-quality TV speaker can provide superior audio clarity, ensuring that you don't miss a single word or sound effect.
Enhanced Bass: Many TV speakers lack bass, but a dedicated speaker can provide that satisfying rumble during intense moments.
Immersive Experience: With advanced audio technologies, speakers for TV can create a surround sound-like experience, pulling you deeper into the content.
Sleek Design: Modern soundbars are designed to complement your TV setup, adding a touch of elegance to your living room.
Easy Setup: Installing a speaker for TV is a breeze. Most options connect effortlessly through HDMI or Bluetooth.
Choosing the Right Speaker for Your TV
When shopping for a speaker for your TV, there are several factors to consider:
Sound Quality: Look for models that offer clear dialogue, balanced audio, and customizable settings.
Compatibility: Ensure that the speaker is compatible with your TV, and check if it offers various connectivity options.
Size and Design: Consider the aesthetics of your living space and choose a speaker that blends seamlessly.
Price: Set a budget and find a speaker that offers the best value for your money.
Brand Reputation: Read reviews and consider reputable brands known for their audio quality.
Game-Changing Solution for Those with Hearing Difficulties: TV Ears Wireless Headphones and Headsets
While a quality speaker for TV can greatly enhance your audio experience, we understand that some individuals may face unique challenges when it comes to hearing television audio. Whether it's due to hearing impairment or the need for personalized audio levels, TV Ears offers a game-changing solution with our wireless headphones and headsets.
The Challenge of Hearing TV Clearly
Hearing difficulties can often make it frustrating to watch TV. You may find yourself constantly adjusting the volume, missing important dialogue, or straining to catch every word. This not only affects your enjoyment of the content but can also be a source of frustration for those around you.
TV Ears Wireless Headphones: The Solution
TV Ears wireless headphones and headsets are designed to provide a personalized audio experience, making TV-watching enjoyable for everyone, regardless of their hearing capabilities. Here's why they are a game changer:
Customized Audio: TV Ears headphones and headsets allow you to adjust the volume independently from the TV's speakers. This means you can amplify the sound to a level that's comfortable for you without affecting others.
Clear Dialogue: Our specialized technology focuses on enhancing dialogue, ensuring that every word is crisp and clear. No more missing out on important plot points or punchlines.
Wireless Freedom: With our wireless options, you can move around freely without being tethered to your TV. This is especially convenient if you need to step away but don't want to miss a moment of your favorite show.
Comfortable Design: TV Ears headphones and headsets are designed for extended wear. They're lightweight, comfortable, and perfect for long TV-watching sessions.
Compatibility: Our products are compatible with most TVs and come with easy setup instructions, so you can start enjoying better audio right away.
A Better TV-Watching Experience for All
TV Ears wireless headphones and headsets aren't just for those with hearing difficulties. They offer a versatile and inclusive solution for households where different family members have varying audio preferences. Now everyone can enjoy their favorite programs at their preferred volume without compromise.
Explore TV Ears' Range of Wireless Headphones and Headsets
Discover the difference TV Ears wireless headphones and headsets can make in your TV-watching experience. Whether you're looking for comfortable over-ear headphones or a compact, stylish headset, we have options to suit your needs.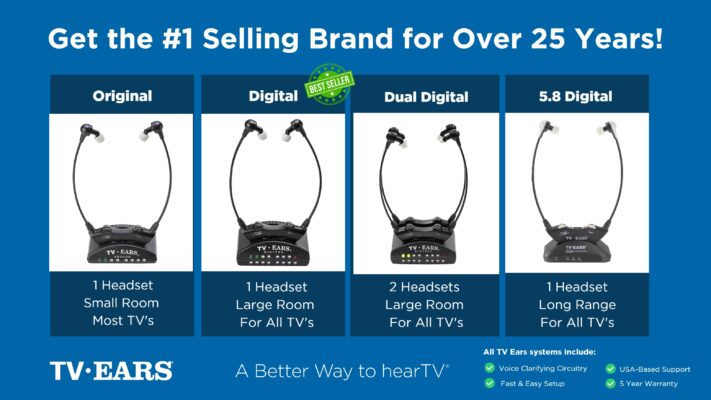 Ready to take your TV audio to the next level? Explore our Wireless Headphones and Headsets collection today! And don't miss our custom audiologist-designed speaker system.
At TV Ears, we are committed to ensuring that everyone can enjoy TV to the fullest. Our range of speakers for TV and wireless headphones and headsets are designed to cater to diverse needs and preferences, making your home entertainment experience truly exceptional. Don't let hearing difficulties or differing audio preferences hold you back from enjoying your favorite shows and movies. Explore TV Ears' solutions and rediscover the joy of TV-watching.
Stay Tuned for More TV Ears Insights
If you're passionate about enhancing your TV-watching experience, you won't want to miss our other blog posts. We regularly publish articles on the latest audio technology, home entertainment tips, and more. Check out our latest blogs below:
Don't miss out on valuable insights and tips from TV Ears experts.
Investing in the right speaker for your TV can dramatically enhance your home entertainment experience. Whether you're an audiophile or simply want to enjoy your favorite shows and movies with exceptional sound, a speaker for TV is a worthwhile addition to your setup. Explore TV Ears' wide range of speakers, headphones and headsets today and start enjoying TV like never before.