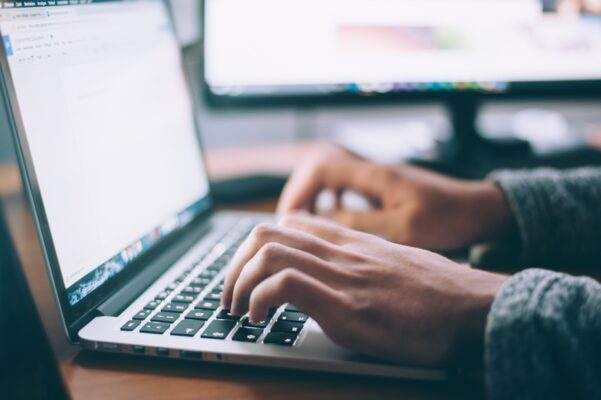 TV Ears expands blog, bringing important information to those struggling to watch TV with hearing difficulties
TV Ears, a premier provider of TV hearing devices, is proud to announce the launch of their revamped blog detailing the products they believe are the best choice for anyone in need of assistance with their television audio.
Their devices are designed to improve the TV listening experience for those with hearing difficulties, making it easier for them to enjoy their favorite shows and movies.
One of the key features that set TV Ears apart from other TV hearing devices on the market is their proprietary Voice Clarifying circuitry.
This technology helps to enhance speech and reduce background noise, making it easier for users to understand dialogue and other audio elements. Now visitors to TVEars.com can read about the benefits of using the systems on their blog.
Some of the topics already covered include:
The solution to hearing TV with hearing difficulties is here
Looking for a headphone for TV?…Check out this option first
Differences between infrared tv headphones and other technologies, such as RF and Bluetooth
Using Infrared TV Headphones for seniors with hearing loss
What's the difference between Dolby Digital and PCM audio?
When it comes to watching TV with hearing difficulties using the right tool is key to enjoyment
Infrared TV Headphones and Headsets vs FM Assistive Listening Devices
Their wireless headsets are lightweight and comfortable, and our base units are simple to set up and operate. And with products compatible with most televisions, making them a versatile solution for any household with someone with hearing difficulties.
TV Ears' primary goal is to improve the lives of those with hearing difficulties. They are excited to continue that mission as TV Ears expands blog.
"Our products are backed by years of research and development, and we are constantly working to improve our technology and provide the best possible customer service," said Nino Wehbe, TV Ears general manager. "If you or a loved one is struggling with hearing difficulties while watching TV, we encourage you to try TV Ears. We are confident that our products will provide the assistance you need to enjoy your television viewing experience fully."
TV Ears, the leading provider of wireless TV hearing devices, is proud to announce its continued commitment to providing the best in-home listening experience for individuals with hearing loss. With its patented technology, TV Ears allows users to hear television at their preferred volume without disturbing others.
TV Ears sets itself apart from other hearing devices with its advanced features, including a proprietary voice clarifying circuit that makes dialogue crystal clear, a built-in tone control for personalized sound, and a comfortable, lightweight design for all-day wear.
In addition, TV Ears offers a wide range of products to meet the unique needs of its customers, including devices for one or multiple users and options for those with mild to severe hearing loss.
TV Ears also provides excellent customer support, with a dedicated team of professionals available to assist with setup and troubleshooting.
"We understand the importance of being able to enjoy television in the comfort of your own home, and we are dedicated to providing the best possible experience for our customers," Wehbe said. "We are proud to offer a product that improves the television listening experience and enhances the overall quality of life for those with hearing loss."
"Our innovative technology has revolutionized how people with hearing difficulties experience television. Our devices use infrared technology to deliver crystal-clear sound directly to the listener's ears without interfering with the audio for others in the room. This allows for personalized volume control and eliminates the need for bulky and obtrusive hearing aids."
Further, he said their products are also affordable, making them accessible to a broader range of customers. Additionally, our devices are easy to set up and use, ensuring a seamless and enjoyable viewing experience.
"We are dedicated to providing our customers with the best possible experience, and our team is available to answer any questions and provide support," Wehbe said. "As TV Ears expands blog, we can extend that service to everyone, including current and potential customers."
"Don't let hearing difficulties get in the way of enjoying your favorite shows and movies. Choose TV Ears for the ultimate TV listening experience."
About TV Ears, Inc.
TV Ears® has helped millions of customers hear TV clearly since 1988. It's doctor-recommended voice clarifying device uses proprietary Voice Clarifying Circuitry®, Voice Enhancement Technology and Speed of Light Infrared Technology™ (SoLIT) to make even the softest of sounds and most challenging of accents more understandable to the human ear. They has been featured in AARP Magazine and comes with a free 5-year warranty. Experience a better television listening experience and hear every word without disturbing others. You can read more after TV Ears expands blog, at tvears.com/blog
Contact Information
Nino Wehbe
General Manager, TV Ears, Inc.
[email protected]
(888) 883-3277
Company Address
TV Ears, Inc
2701 Via Orange Way (1)
Spring Valley, CA 91978
United States